Others
Optional accessories make Trimble products even more versatile.
Whether you need to collect data, upload site photos, communicate with the office, map a specific location or scan bar codes in the field, you can find accessories to configure your Trimble rugged handheld computers to accomplish your specific tasks.
With many available accessories, you'll experience increased productivity in the field without sacrificing the rugged performance you've come to expect.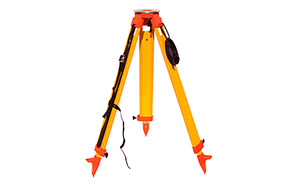 Spectra Precision GL612 Grade Laser
---
The GL6x2 Range of Grade Lasers provide either single or dual grade capability in addition to being fully self-levelled in vertical for building axis alignment or setting 90 degree. Simple, robust and easy to use with a menu driven interface that is replicated on the radio remote control makes the GL612 (single grade) and GL622 (dual grade) the first choice for any contractor requiring grade capability.
Spectra Precision GL622 Grade Laser
---
Spectra Precision® GL612 Grade Laser and GL622 Grade Laser — Easy-To-Use, Full Featured Automatic Grade Lasers. The GL612 Single Grade Laser and GL622 Dual Grade Laser are rugged, automatic self-levelling lasers with grade capability from -25% to + 25% and can be used for a wide variety of grade, excavating and alignment applications by general and speciality contractors.
SPS4200 Traversing Kit
---
Precision glass up to 2 arc seconds with 0/-30mm offset tilting prism assembly. Prism canister molded from durable lightweight polycarbonate, ST-2010M has a metal yoke with polycarbonate target. ST-1010 has an aluminium target and metal yoke.
Tribrach and Accessories
---
Smooth locking mechanism with secure motion foot screws. Precise alignment of support cavity to the base plate assures accurate centering of instrument. Durable to endure most weather conditions.
Tripods
---
In servo technology it is essential to have a high-quality tripod that provides stability during measuring. The new Trimble Tripod – Heavy Duty II is especially made for Trimble's servo-driven instruments. It is a yellow, plastic-coated wooden tripod with orange steel details and black carrying straps. One leg carries the new Trimble logo. The Tripod has holders for batteries at the top and on its legs, and a plastic head cover for protection.